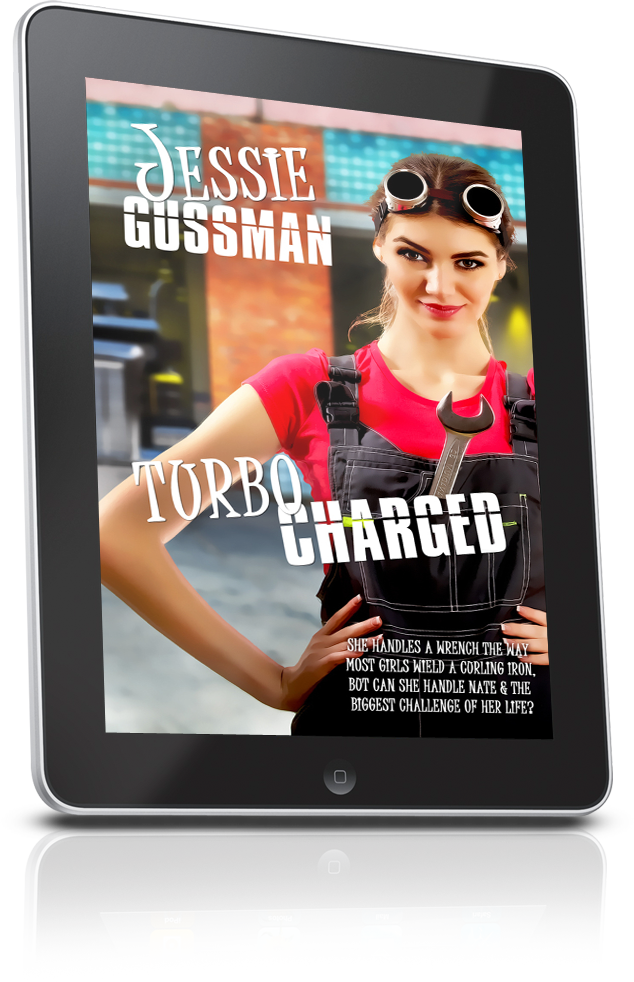 Turbo Charged
Wrench-wielding Kaitlyn Driver needs to convince her dad, owner of Driver's Door Trucking, that the daughter he has is just as good as the son he lost. What better way to do it than by winning the Atlantic Coast Big Rig Pulling Series? Then her step mom gets sick, and Kaitlyn must forgo her pulling truck to run the company and figure out how to take care of her step-brothers.
IT specialist Nate Gordon is ready to settle down and is looking for a traditional, sweet-tempered woman like his sister, Eve. But first, Nate promised his brother-in-law, Tank, that he would take care of his trucks in Transmission, PA, while Tank goes on vacation.
Due to an accident, Nate is forced to share a garage with the tough, yet tender, Kaitlyn. Rumor has it that Kaitlyn is the reason Tank's marriage is on the rocks. However, as they work on the big diesel motors together, Nate can't believe the rumors are true. Soon he's knee-deep in boys and baby bottles, trucks and turbos, and he finds himself fascinated with the blue-eyed beauty who can handle a Peterbilt the way most girls run their curling irons.
Kaitlyn is intrigued by Nate, and when her dad's drivers start quitting, Nate could be the only one who can save their company. Can she learn to depend on someone besides herself?
An Amish Sanctuary
Available Now!
Pop star and dramatic diva, Celeste, aka, Lucy Johnson, can't stop her frequent panic attacks and is careening toward a nervous breakdown. She needs major down-time, but in the fast-paced world of show-biz, when the spotlight fades, people forget.
Judah Martin has left the Old Order Amish and his fiancée so he can take care of his sister. Although he's English now, he still lives simply on his small farm raising his beloved Belted Galloways. He has no interest in pop music or divas, but his farm is in dire straits, and Celeste's manager has offered him a boatload of cash to allow her to recover in privacy. Although Judah could use the money to save the farm, he plans to say no…until a glimpse under Celeste's jaded exterior reveals a broken and wounded soul.
They are worlds apart; can love unite them?